About LuLaLax

LULALAX
We love lacrosse (and dogs) here at LuLaLax, and we strive to spread the joy this sport brings to players and fans. Our mission is to create great apparel and products that celebrate the awesome lacrosse lifestyle.
How It All Started
It all started at summer lacrosse tournaments.
We would travel as a family to play, watch, and pitch our tent and display our girls lacrosse tees, socks, hats, and such. Before long we had a dedicated customer following looking for our next new designs and products. We decided it was time for the next step, so with our beloved dog (the LuLaLax mascot) always by our side we launched LuLaLax.com in 2013. a stand alone site from our sister site ChalkTalkSPORTS.com dedicated exclusively to original designs and products for girls lacrosse.
As we watch this great sport continue to grow in popularity, we are consistently inspired to create exclusive lacrosse products to capture the energy and passion for this great sport. And, as a part of our company mission, we are dedicated to giving back and donating to programs that support the growth of girls lacrosse.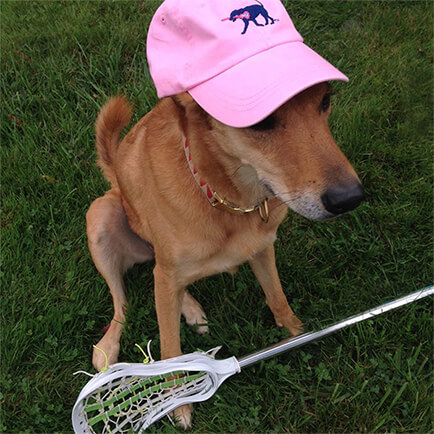 "My daughter and I love shopping on LuLaLax. Recently I bought my 12 year old daughter a few little surprises from LuLaLax. Before every one of her games, I would sneak a cool pair of socks or a non-slip headband into her lax bag for her to find when she was getting ready for the game. She loved every one. It was such a great pick me up every time, like a little hug or boost of confidence before the game. Thanks to LuLaLax for giving me a place to go to find just the right thing."
Lacrosse
unites family and friends,
it
builds healthy bodies
and
strong character
...It is a wonderful lifestyle.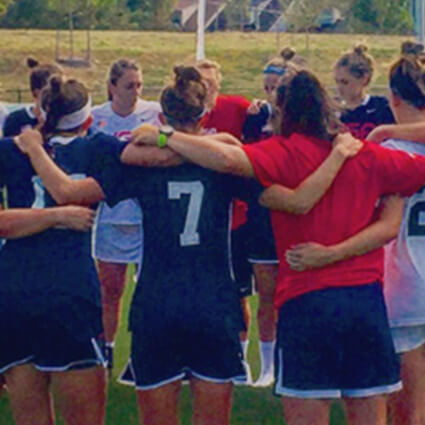 Empowering Youth Athletes
We care about giving back.We believe in the power of sports to build healthy minds, strong bodies, and close family ties. We are committed to sharing the gift of sports with our community outreach programs that include supporting various youth sports programs, sponsoring sports events, and donating to the less fortunate. In addition, we have donated over 9,000 pairs of athletic socks to the homeless and kids in need. Our Play it Forward campaigns are an important part of the ChalkTalk SPORTS® mission.
At LulaLax, we are proud to show our support for not only great charities and sport organizations, but initiatives that support and foster the growth of girls lacrosse in the United States. We are proud of our support the US Women's Lacrosse Team and their outreach programs that inspire and support girls lacrosse. As a company with many lacrosse players, we're thrilled to be able to help these hard-working and dedicated women grow as a team and spread their positive message about the sport.